Type 2 | For Ground-mounted Mega-Solar Projects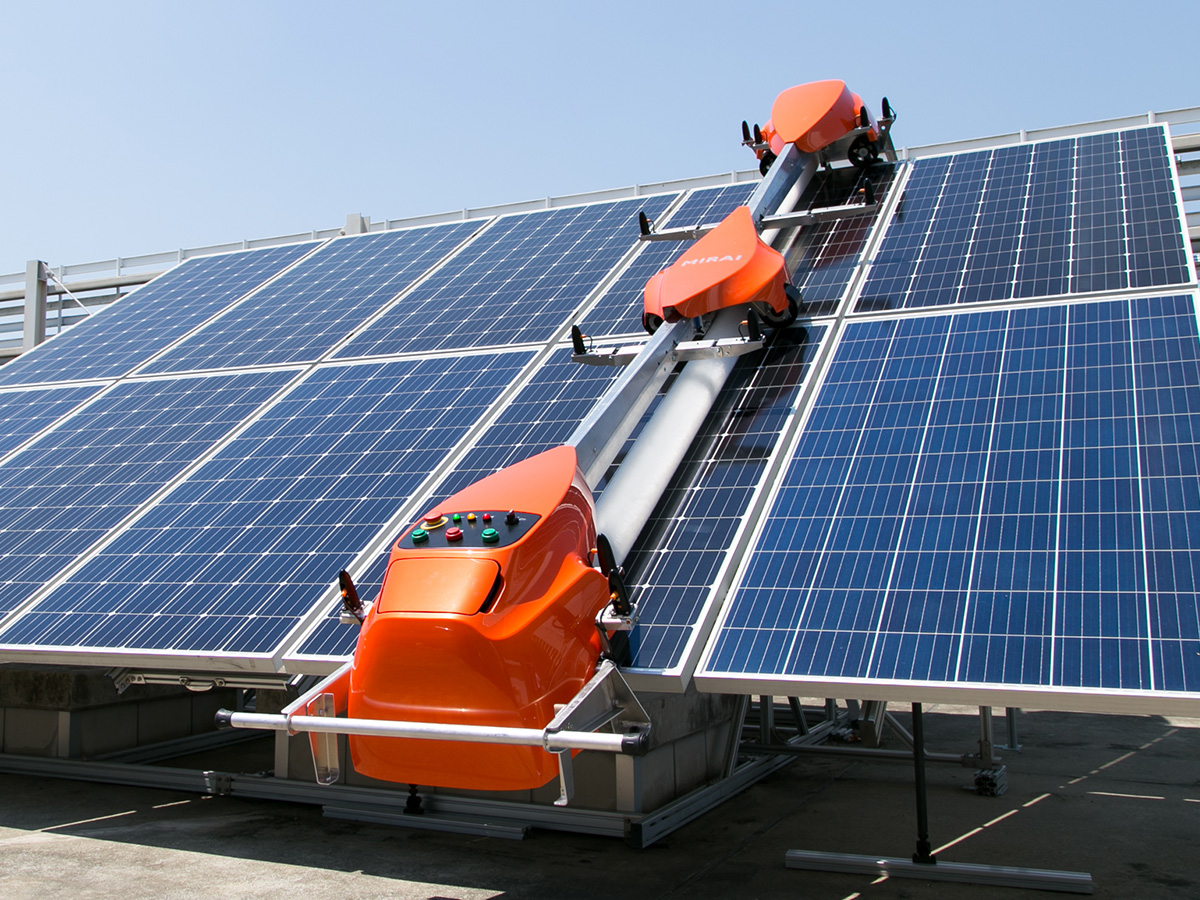 As the numbers of large-scale solar plants in the MENA region and in India increase, more focus is being put on making cleaning more efficient.
The Type 2 robot was designed to efficiently clean facilities with a large number of solar panels. Although it is a relatively large robot, it is still fully portable and does not require any additional installation work, such as rails. One of the key features of the Type 2 is its ability to move across panels, even when they are significantly misaligned. The Type 2 can cross gaps and misaligned panels, even where they have been installed on uneven ground, maintaining its orientation autonomously.
Ability to smoothly go over gaps and misaligned panels
Using a sensor array and autonomous operation technology, the robot can cross gaps and uneven sections in solar panel arrays. Even in sites where panels have been installed on rough terrain, the robot can run smoothly without falling.
High-Speed Cleaning
Each robot can clean over 2160m²(about 400kW)in an hour. During field tests in India, the robot achieved a recovery back to over 99% of full capacity by cleaning the plant's soiled panels.
No initial installation costs
Unlike permanently installed cleaning systems, the robots do not require any installation work to be carried out. This reduces initial implementation costs and makes implementation extremely simple.
Specialised for desert environments
The robots utilise a dry-brush cleaning system. They do not use any water which is a precious resource in arid areas.